BIO
Singer-songwriter Randy Vera - finalist for the 2012 John Lennon Songwriting Award - is best known for his five year residency at The House of Blues, Boston, where Randy performed over 100 dates per year on The House of Blues Foundation Room and Restaurant stages. 
Fall 2021 and winter 2022 finds Randy Vera working with 12 time Platinum Producer Anthony J. Resta (Twilight Films Soundtrack, Elton John, Collective Soul) co-writing songs for Film and Media licensing; while maintaining a busy performing schedule in his native Boston. Residencies at Boston's popular Cisco Outdoor Beer Garden, Nightshift Brewing's main stage, The Wild Rover in Boston's Faneuil Hall district, and Article24 in the Allston "Rock City" section of Boston, are keeping Randy in front of audiences three times per week.  
Note: In 2015 a casting director for CBS saw Randy perform and asked him to portray the "Protest Singer" in the CBS action series "American Odyssey." The shoot lasted two days, Randy shared screen time with the show's lead actor: https://www.imdb.com/name/nm3991940/. 
Venues Randy has played include: The Icarus Club, London, UK; UK tour 2010, 8 club dates; Red Eyed Fly Austin Texas; National Underground NYC; LIVE on WMFO FM & WZBC FM Boston; The Hatch Shell, Boston - during Walk for Hunger; House of Blues, Boston; Johnny D's Uptown, Boston; National Underground, NYC.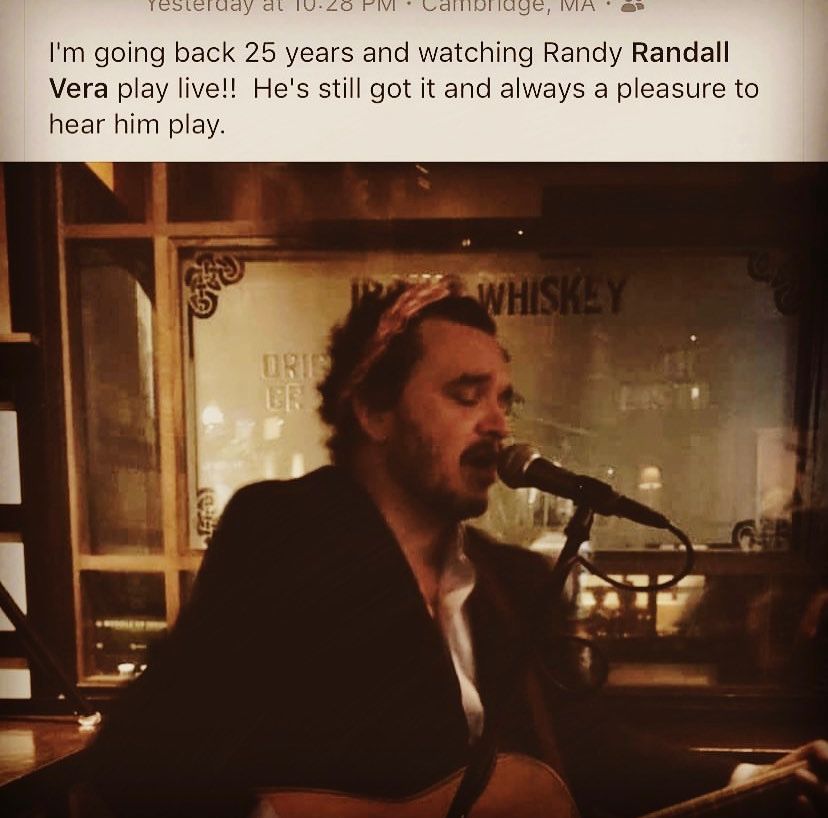 Love this job, love you peeple. Gretful for every note I get to play! Hope to see you at the gig - Randy